English
Reading
From the day children start at Minsterley School they are encouraged to develop a love of reading. Children in the Reception class enjoy taking home 'Story Sacks' to share with their family.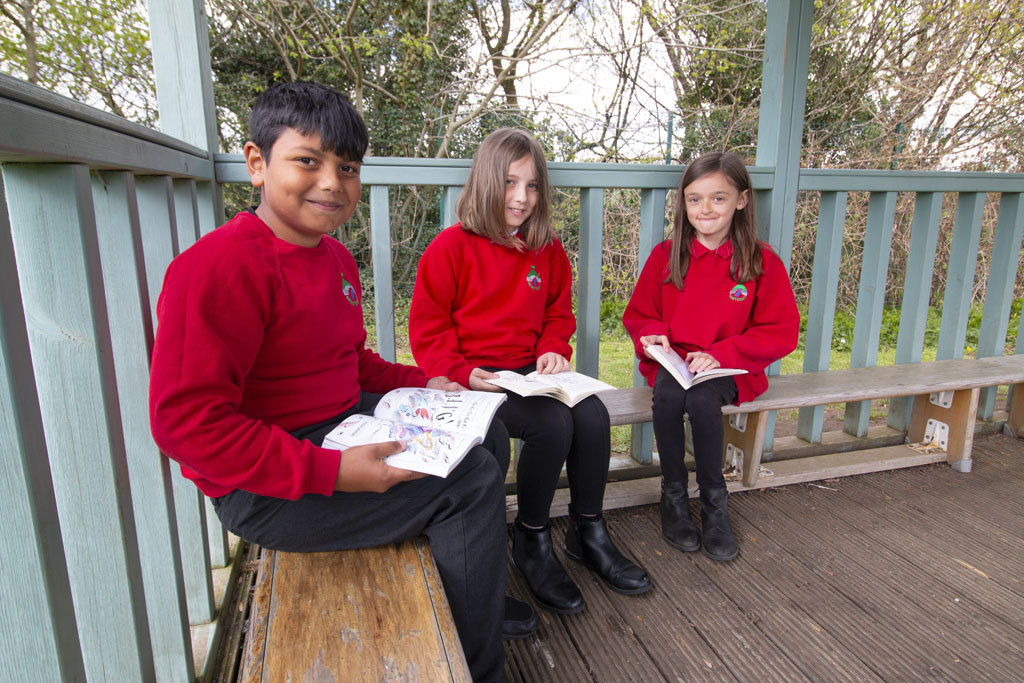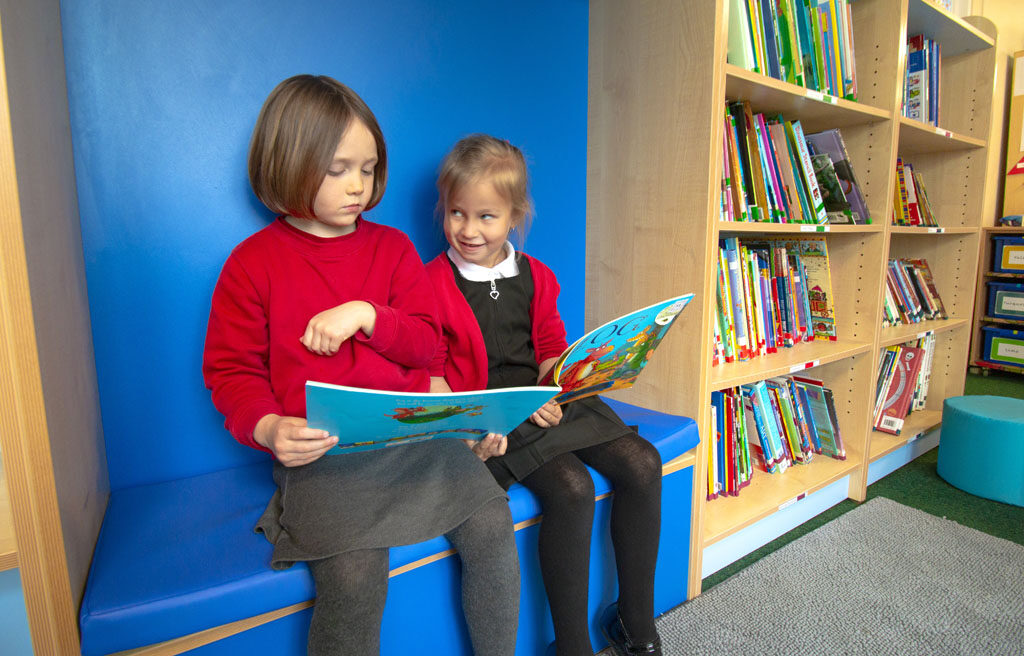 Initially children are introduced to reading through reading scheme books which are linked to the phonic teaching program called 'Letters and Sounds'. A number of reading schemes are used in the Reception Year and throughout Key Stage 1, namely: 'Phonic Bugs', 'Get Reading Right', 'Jelly and Bean' and 'Floppy's Phonics.' In the Reception year the children are taught phonics through a daily phonic lesson. We begin by teaching the individual phonemes (sounds) which make up words through fun games and activities. The children then progress to blending sounds for reading and segmenting sounds for writing. We have found that our method of teaching children to read in their first 2 school years is very successful; this year 88% of our children passed the national end of Year 1 phonic test compared with the national average of 81%.
We encourage parents to support their child's reading by listening to them read regularly at home. Children take home their reading books each evening and parents record their child's reading in their reading diary.
As the children's phonic skills develop they access a wider range of reading material such as books from the popular 'Oxford Reading Scheme' and books from other structured schemes. Children are also encouraged to read factual books as well as fiction. Reading for information is supported by a reference library and through ICT.
Accelerated Reader
From Years 1 to 6 the children's reading development is enhanced by Accelerated Reader. This is a reading system which is designed to facilitate pupil reading growth and reading comprehension. Each child's reading level is assessed through a standardised test which is then used to direct the pupils to an appropriate range of books based on their complexity.
Most of the school's reading books have been levelled for their complexity using the ATOS reading formula which includes average sentence length, average word length, vocabulary grade level, and number of words in the book.
Once a child has read a book their understanding of the text is assessed by means of a computer-based quiz that tests their comprehension in a multiple choice format of 3-20 questions. This provides a range data that details their progress.
Writing
Children in the Early Years are encouraged to begin mark making using different writing materials. In their first year at Minsterley School children learn high frequency words and how to write VC (vowel/consonant) words and CVC (consonant/vowel/consonant) words as specified in 'Letters and Sounds.' Teachers and teaching assistants plan a wide range of engaging writing activities which encourage children to write freely and independently. The children are taught the Early Years Foundation Stage for literacy.
From Year 1 the children are taught literacy in accordance with the National Curriculum Programme of Study. This ensures that the children are taught all of the skills which they need to be confident writers:
Writing Transcription (spelling)
Handwriting
Vocabulary, grammar and punctuation
Writing Composition (including planning, drafting, evaluating, editing, proof reading and publishing.)
.